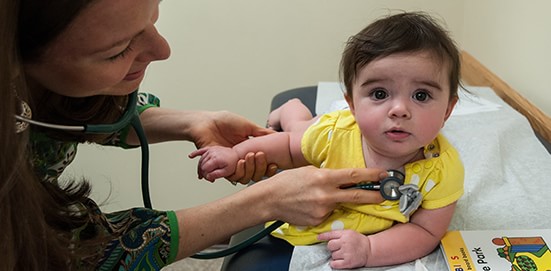 We are a supportive
hand to hold.
Welcome
At Sandhills Pediatrics, we believe what matters most is that our children grow up happy, healthy, and with the opportunity to pursue their dreams.
This is why we are here. To support healthy, happy families living in a healthy, happy community.
Our Mission
We are a family of caregivers improving the health and happiness
of all children and families across our Sandhills community,
providing high quality care in a friendly and welcoming environment.
Our Four Guiding Principles
We seek to achieve this mission by following four guiding principles:
We turn medical care into medical caring.
We are a supportive hand to hold.
We find harmony between quality care and convenience.
We serve the whole community as an extension of our family.
We are a Vaccinating Practice
Sandhills Pediatrics is a vaccinating practice – for the health and safety of our patients and our community. Vaccines prevent serious illnesses and save lives.
Children and young adults should receive all recommended vaccines according to the schedule published by the Centers of Disease Control and the American Academy of Pediatrics.
Dr. Diasio on the importance and safety of vaccination: