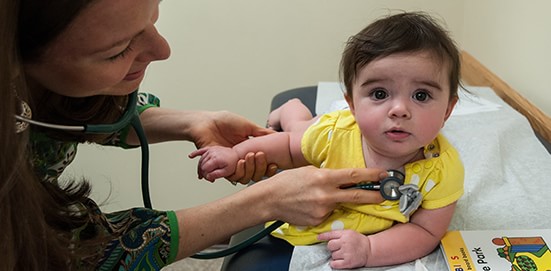 We are a supportive
hand to hold.
Coronavirus Updates
Update 29 Nov 2021-  Yay-  the Pfizer COVID vaccine is authorized for children 5 years old and older so we can now protect all the school age children!   AAP has a video describing the vaccine development process.
COVID19 disease rates are increasing again in NC and it is very important that everyone who is eligible to get vaccinated get protected ASAP since Delta Variant is spreading  quickly. The vaccine is very safe and protects against even the much more contagious Delta Variant.  If you have questions about the vaccine, please call for an appointment so we can answer your questions!
Please call for an appointment or send us a portal message for COVID vaccine appointments-  Please bear with us as we work to meet demand for this important vaccine while short staffed- we sometimes have more appointments available in the middle of the day than after school- this is a vaccine worth getting checked out of school for! We are planning a COVID vaccine clinic at 7 Lakes the morning of Sat 4 December.
You can fill out forms for COVID vaccine appointments at Sandhills Peds to save time: English Spanish
Vaccine is widely available in the community at pharmacies and the health depts- Moore Co Health Dept will have clinics in Carthage:
Monday, November 29th - 4:00PM to 6:00PM
Tuesday, November 30th - 4:00PM to 6:00PM
Call 910-947-SHOT (7468) to set up an appointment at the Moore Co Health Dept.
Boosters, who needs them?  FDA, CDC & ACIP made new recommendations 19 Nov 2021.  Boosters are most important for 18yo+ patients who received the J&J/Jannsen "one dose" COVID vaccine and people 50 yo+ but everyone 18yo+ should receive booster doses if 2 months since J&J or 6 months since second dose Pfizer or Moderna (ie you don't have to have a high risk condition/job).
If you are 18 yo+ & had Pfizer/Moderna-  you should get a booster 6 months after your second dose- It is ok to have your booster be the same vaccine (follow Pfizer primary series with Pfizer AND ok to mix and match (follow Pfizer primary series with Moderna OR follow Moderna primary series with Pfizer)
If you had J&J/Jannsen: you should get a booster if it has been more than 2 months from their dose. We recommend boosting J&J with Pfizer or Moderna.
What about boosters for my 12-17 yo?  Experts currently believe younger people responded better to the primary vaccines and boosters are not recommended for them as of now.  12 yo+ with moderate to severe immunocompromise need an additional third dose a minimum of 28 days after their  second dose of Pfizer COVID vaccine (data now shows immunocompromised people didn't respond well enough to the first 2 doses).
Sandhills Pediatrics was honored to participate in a NC Dept of Health and Human Services Public Service Announcement promoting COVID vaccine.   PSA1- 30 seconds    PSA2- 60 seconds
Sandhills Pediatrics is vaccinating patients 12 yo + and any family members.  Please call for an appointment or ask us about it next time you are in the office.
Vaccine finder website <https://myspot.nc.gov/> Vaccine is also available at many local health departments (Moore County 910-947-SHOT) and many local pharmacies, but you need to call and confirm with them that they have Pfizer COVID19 vaccine for those <18yo.
Children 5 years old until the day they turn 18 years old should receive the Pfizer vaccine, two doses given 21 days apart. Adults 18 years and older can receive any of the authorized COVID vaccines (Pfizer, Moderna, or Johnson &Johnson).
Breastfeeding is NOT a reason not to get to COVID vaccination, and we encourage all of our nursing mothers to receive it.
Pregnancy-  CDC issued an urgent appeal for all pregnant people to get vaccinated 29 Sep 2021. The American College of OBGYN now strongly recommends vaccination for pregnant individuals - see here.  For more answers about breastfeeding and other COVID vaccine questions, click here to access the Children's Hospital of Philadelphia vaccine education center.
---
Looking for information on Coronavirus COVID-19? New information is available daily, so we'd like to point you to the continuously updated CDC website for the most reliable information.  We recommend you follow the sensible precautions from the American Academy of Pediatrics provided here. To help us keep your child and other patients healthy, if you suspect your child has a Coronavirus COVID-19 infection, please do not come to walk-in clinic!  Call us and let us know about possible exposures so we can discuss the best plan to provide safe and high quality care.
COVID-19 resources specifically for kids
We have three COVID-19 resources specifically for kids to share.  Susie Boals, who some of you know as an Episcopal Day School librarian, sent us this resource Coronavirus: A Book for Children.  It's about COVID-19 and the changes and responsibilities it brings to our families.  It's recommended by school librarians and we like it too.  It's available as a free download from Amazon.  Dr. Lindsay Johannes-Monroe, our psychologist, recommends this COVID-19 Time Capsule coloring and work book and Trinka and Sam Fighting the Big Virus from the National Child Traumatic Stress Network.  Stay Safe, Stay Healthy, and let us know what you think!
Telehealth
Sandhills Pediatrics offers virtual care! Click here and one of your regular, trusted Sandhills Pediatrics doctors or nurse practitioners will be able to have a secure video conference with you and your child!  Please pick "virtual clinic" if you don't have an appointment - pick your clinician's name if you do have an appointment.  (Please remember to enter your child's name at the check-in screen.)
Open to established patients only Monday-Friday 9am to 5pm.  Best problems for Telehealth are rashes, allergies, pinkeye, ADHD - things we can see through the camera!  It doesn't work well for ear infections or "is this strep throat?".
We are testing this out, so please bear with us - Telehealth platforms are having increased demand due to COVID19 - If you can't reach us or wait longer than 20 minutes, please call us!
Welcome
At Sandhills Pediatrics, we believe what matters most is that our children grow up happy, healthy, and with the opportunity to pursue their dreams.
This is why we are here. To support healthy, happy families living in a healthy, happy community.
Our Mission
We are a family of caregivers improving the health and happiness
of all children and families across our Sandhills community,
providing high quality care in a friendly and welcoming environment.
Our Four Guiding Principles
We seek to achieve this mission by following four guiding principles:
We turn medical care into medical caring.
We are a supportive hand to hold.
We find harmony between quality care and convenience.
We serve the whole community as an extension of our family.
We are a Vaccinating Practice
Sandhills Pediatrics is a vaccinating practice – for the health and safety of our patients and our community. Vaccines prevent serious illnesses and save lives.
Children and young adults should receive all recommended vaccines according to the schedule published by the Centers of Disease Control and the American Academy of Pediatrics.
Dr. Diasio on the importance and safety of vaccination: